Juan Murillo, Jr. MS, LPC, CCTP
JMJ Counseling, LLC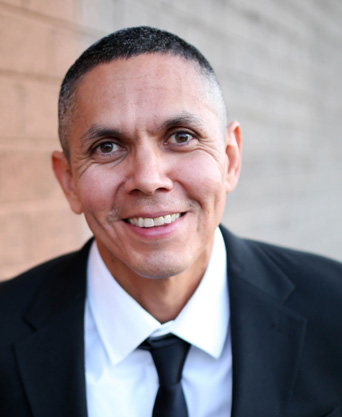 Hello and welcome!
I look forward to meeting you and being a part of your journey. As a therapist it is my belief the power of change exists within you and our time together will be focused on cultivating this power together. I have had the honor of working with clients and witnessing change in a variety of settings since 2015. We will focus on developing insight to impactful thought patterns and beliefs, recognizing existing personal strengths and capacities, identifying personal physiological response patterns, and movement toward goals with a newfound and lasting motivation. We will create a plan that can include EMDR, and Sand Tray therapies as well as various talk therapy interventions, making the most of our time together. I take pride in having a role in collaborating with you as you move through trauma, depressive episodes, intrusive anxiety, addictive patterns, and complications in family history and attachment.
I spent 3.5 years working as a mobile crisis specialist in the Maricopa County community. This included coordinating mental health crisis calls with first responders. This knowledge has allowed me an understanding of the complexities of some of the first responder experiences on the job and has been helpful in my work with them our sessions.
A bit about me, I am born and raised in Arizona. I have been married 7 years and we are raising two children, currently 5 and 10 years old. I love to read, run, hike and spend as much time as I can with my family and our 3 year old pup "Aegon".
I am accepting appointments with individual adults, couples, families and first responders. I also have experience working with children ages 7 and up relating to trauma and behavioral concerns.
I am an Arizona board approved Clinical Supervisor.
Additional Advanced Training
EMDR Basic Training – EMDRIA
Stabilization and EMDR Preparation Strategies with Children – Ana Gomez
Certified clinical trauma specialist – Family – Robert Rhoton
Sand Tray Therapy Level 1 – Theresa A. Kestly, Ph.D.
Sand Tray Therapy Level 2 – Theresa A. Kestly, Ph.D.
Sand Tray Therapy Level 3 – Theresa A. Kestly, Ph.D.
CBT – Narrative Exposure Therapy: The Heart and Soul of Trauma Memory Processing – Dr. Eric Gentry
Multicultural Perspective of Trauma Treatment – Stacy Eggsware, MC, LPC
Making Space to Foster or Adopt –Dr Roderick Logan
Working With Couples with EMDR – EMDRIA Deborah S. Kennard MS, PTI Founder
Improving First Responder Resiliency with EMDR – EMDRIA Sara Gilman, PSY.D., LMFT
The Role of Spirituality in Trauma Wounding and the Healing of EMDR Therapy – Certificate
Healing the Whole Self: Treating Dissociation in Harmony with EMDR Therapy (Part 1) – Sarah A. Jenkins MC, LPC
Hours
Monday - Saturday 8am - 8pm
Closed Sundays