Tuesday Lucas, MS, LPC-S, CCTP
Compass Rose Counseling, LLC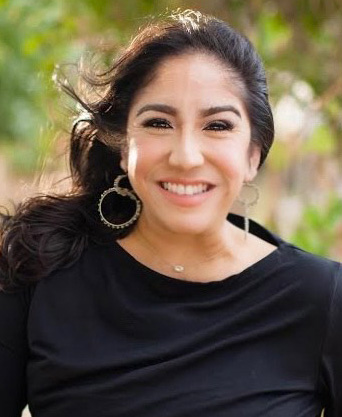 I can't wait to meet you!
I am Tuesday! Yes, that is my real name. I am an AZ Native but traveled while in the military. The desert is my home and I always come back.
My clients consider me kind, attentive and empowering.
I provide services to individuals, couples, and children at EMDR Transformations. Since completing my education in 2016, I have worked in community health, small clinics, and as the Clinical Director of an inpatient facility. Dialectical Behavioral Therapy (DBT), Eye Movement Desensitization and Reprocessing (EMDR), and Emotionally Focused Therapy (EFT) are my preferred modalities.
I specialize in working with individuals and couples who struggle with challenges of trust, communication, and intimacy. I have expertise working with the military, first responders, law enforcement, health care professionals, and educators. I welcome all persons and relationships, including faith-based, LGBTQ, and polyamorous unions.
It is rewarding for me to assist people in strengthening their relationships, recovering from trauma, and identifying the source of their issues. If you choose me, you will be in charge of your treatment, and I will create a secure, judgment-free environment for your healing.
The Tuesday on the outside is a mom of 2 (ages 6 and 17). I married my best friend who I served with in the Army. We love camping, cooking, and volunteering at the kid's schools. We have a German Shepard named Ragnar and a pug named Nacho.
I provide services for Adults and Couples. I provide services for children 6 and up.
I am an Arizona board-approved Clinical Supervisor.
Additional Advanced Training
Family First: Trauma informed parenting skills focused on children ages 5-12 – Kathryn Scharalau
Certified Clinical Trauma Specialist, Individuals (CCTSI) – Dr. Rhoton
Strength at Home: Trauma informed couples treatment incorporating EFT and CBT for military and veterans – Phoenix VA
Moral Injury – Dr. Ramparsad
EMDR Basic Training – EMDRIA, Lisa Cao
Adolescent and Child Disorders, Post Graduate Certificate – Grand Canyon University
Crisis Intervention Team CTI – Empact
Adolescent Community Reinforcement Approach (ACR-A) – SAMHSA
Motivational Interviewing – Dr. Thomas
Emotionally Focused Therapy (EFT) – PESI, Dr. Sue Johnson
Moral Injury in the Fire Service
EMDR Certification in process
Hours
Monday - Saturday 8am - 8pm
Closed Sundays