Deana Charter, BHC, M Ed., LPC
Next Step Counseling, LLC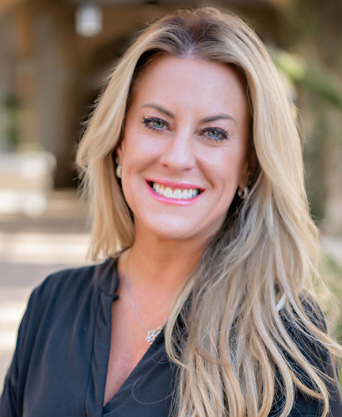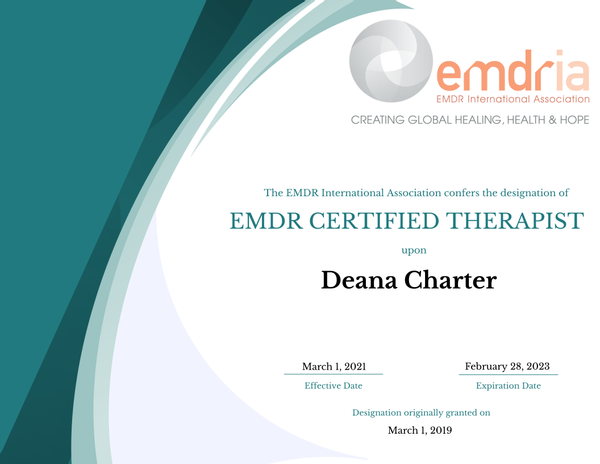 Hi there! I'd love to meet you.
I have been working in the field for over 16 years now, and have identified my purpose in life. It is helping people to achieve clarity with their own purpose. I am honored to assist people on their individual or relationship journeys.  I help my clients gain insight into their path and purpose that they bring to life and aid in the healing process. I use an integrated approach to healing and am EMDR trained. I help people to learn how to focus on the present rather than the future or the past. I believe in meeting you where you're in your process of healing.
I work with couples and individuals. I see teens ages 15 and up, and adults.
I am an Arizona board approved Clinical Supervisor.
Additional Advanced Training
Animals and EMDR therapy
Application of Mindful Resonance to EMDR – Irene Siegel
Trauma, memory and Restoration of Self – Bessel Vander Kolk
Emotional Focused Therapy – Sue Johnson Training on EFT
Military / Veteran Resource Navigation Training
Healing the Wounds of Attachment and Rebuilding the Self – Deany Laliotis
Reprocessing Early Trauma and Neglect in Implicit Memory with EMDR", Shame, Self-Loathing and Complex Treatment: Somatic Interventions
R-TEP / G-TEP – Beverlee Laidlaw- Chasee and Carol Kibbee
Targeting Early trauma held in Implicit Memory with EMDR – Katie O Shea
Treating Complex Trauma with EMDR therapy / Working with the body and attachment – Deany Laliotis
Treating Early Attachment Wounds: Somatic interventions – Lana Epstein
Addiction and Trauma: Complexities of Treating the Young Adult
Sexual Addiction: Diagnostic Challenges and New Research Healing the Wounds of Attachment and Rebuilding Self – Deany Laliotis
Structural Dissociation Training – Sara Jenkins
Relational EMDR Therapy: Taking the Journey to the Next Level – Deany Laliotis
Treating First Responders and Military with EMDR Therapy: Foundations for Effective EMDR Treatment – Dr E.C. Hurley
US Journal International Conference and Trauma and Addiction 2019 – Bessel Van der Kolk, Janina Fisher Ph.D, Alan Downs Ph.D.
EMDRIA National Conference 2015, 2017
Dick Schwartz's Internal Family Systems Master Class: Experience IFS in Action with Complex Trauma and PTSD
Psychedelics in Therapy, Gabor Mate, MD; Richard Schwartz, PhD; Elizabeth Nielson, PhD, Ingmar Gorman, PhD
Hours
Monday - Saturday 8am - 8pm
Closed Sundays