Welcome to EMDR Transformations Counseling, a warm and secure setting where you can heal, grow, and experience true transformation.
Valuing life-long learning through continuing education and regular consultation, our skilled therapists offer an approach that is grounded in evidence-based practice and innovative techniques.
"The past affects the present even without our being aware of it."
MISSION
To offer a safe and nurturing environment for self-discovery, growth and healing.
To give back to our community with a special focus on first responders and veterans.
Aligned with our mission and with sincere gratitude, each of the therapists at EMDR Transformations Counseling makes a donation of $1 per therapy session to first responder charities. Discounted session rates are offered to all first responders, veterans and teachers. Currently donations are made to the following charities: Firestrong and Hope for Heroes.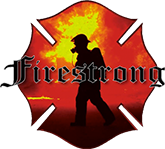 Address
1355 S. Higley Rd, Ste 108
Gilbert, AZ 85296
Hours
Monday - Saturday 8am - 8pm
Closed Sundays