Venessa De La Cruz, MSW, LCSW
Ignite Hope Counseling, LLC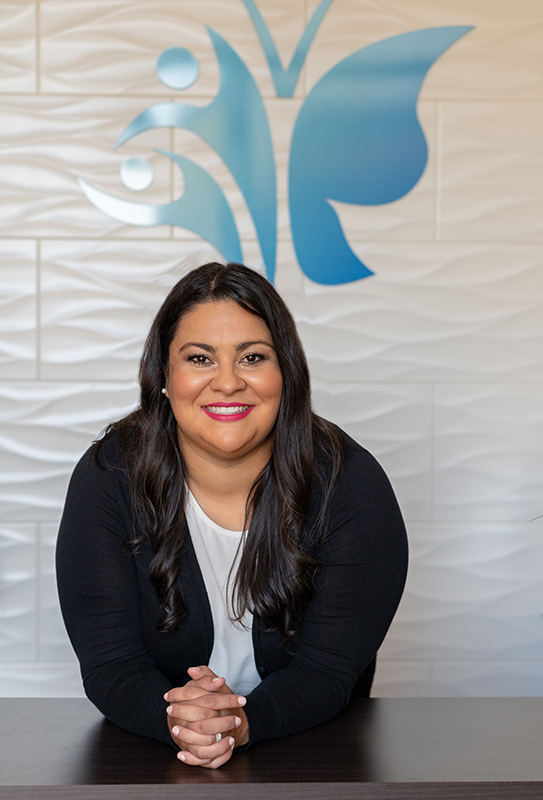 Welcome!
I have a passion in empowering clients to find hope, healing & wholeness. I truly believe that people can move from their past and present circumstances to live the life that they have always dreamed of. My clients are the experts in their own lives; I am the guide that allows them to find new ways of healing and being. I use EMDR to help facilitate healing with clients and am EMDR certified.
I have worked with a wide variety of presenting concerns, specifically with those who've experienced trauma, PTSD, body image issues, adoption related issues, grief & loss, depression & anxiety.
I see individuals ages 17 and up.
Additional Advanced Training
Targeting Early trauma held in Implicit Memory with EMDR – Katie O Shea
Treating Complex Trauma with EMDR therapy / Working with the body and attachment – Deany Laliotis
Structural Dissociation Advanced Trainings – Sarah Jenkins
Healing the Wounds of Attachment and Rebuilding Self – Deany Laliotis
Relational EMDR Therapy: Taking the Journey to the Next Level – Deany Laliotis
Grief Training – New Song Center for Hope
Dance of Attachment: An EMDR Relational Approach – Deany Laliotis
R-TEP / G-TEP – Julie Russomanno
Hours
Monday - Saturday 8am - 8pm
Closed Sundays