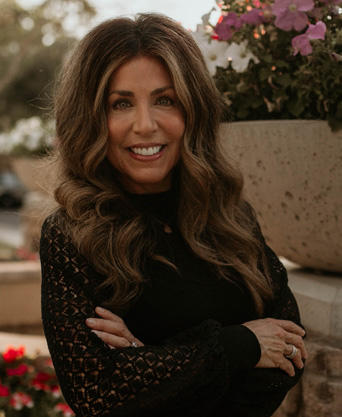 Hi, I look forward to meeting you.
As your therapist, I am honored to walk with you on this journey. My approach draws on my diverse experience, training and passion to help people reconnect to themselves and discover their authenticity. This sometimes messy human experience is not easy but I believe it can be one of the most sacred traveled journeys. I believe in the resilience of the human spirit and that we all possess the innate capacity to heal and transform our lives. I am committed to treating the whole person utilizing a holistic approach that integrates mind, body and spirit. As humans we are hard wired for connection, it is why we are here. This is why I am passionate about creating a safe non judgmental space where healing and connection can take place. I believe trauma can happen in relationships and so healing can also happen within safe relationships.
I have worked at the Meadows, a world renowned treatment center, helping people with a wide range of addictions, unresolved emotional trauma and mental health issues. I have also helped the families and loved ones affected by addiction. I am passionate about Pia Mellody's work on codependence, the inner child and addressing the core issues developed from attachment issues, childhood trauma and abuse.
I am a licensed professional counselor trained in EMDR, Somatic Experiencing (SE), Mindulness and PIT trained by the Meadows. I am an SE advanced practitioner. SE is a form of alternative therapy aimed at relieving the symptoms of post-traumatic stress disorder and other mental and physical health disorders by focusing on the client's perceived body sensations residing in the nervous system.
"Trauma is not what happens to us, but what we hold inside in the absence of an empathetic witness".
– Peter A. Levine
Hours
Monday - Saturday 8am - 8pm
Closed Sundays